I watched the Grammys aside from the first 20 minutes and last 20 minutes. I was mostly bored and disappointed. I did enjoy both of Bruno's performances. I also enjoyed the speech given by the guys from Twenty One Pilots. Beyonce's performance was fine, but a little too over the top for me. What else? James Corden is adorable. The Bee Gees tribute was horrible. I puffy heart love Adele. ♥
You'll quickly notice a theme from the evening.

Cleavage cut-outs + boobs



JENNIFER LOPEZ
I like this color on JLo.
And I love the heels, clutch and jewels.
She's done it all, so it takes a lot for her to impress me.
This was just ok.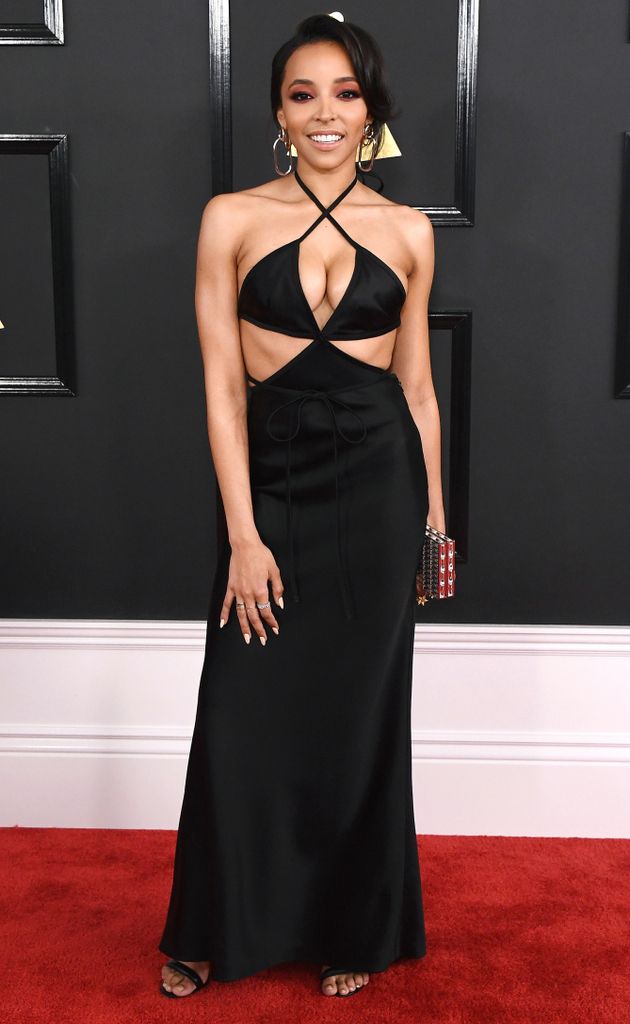 TINASHE
She's really pretty, but her boobs are distracting.
It does not look good.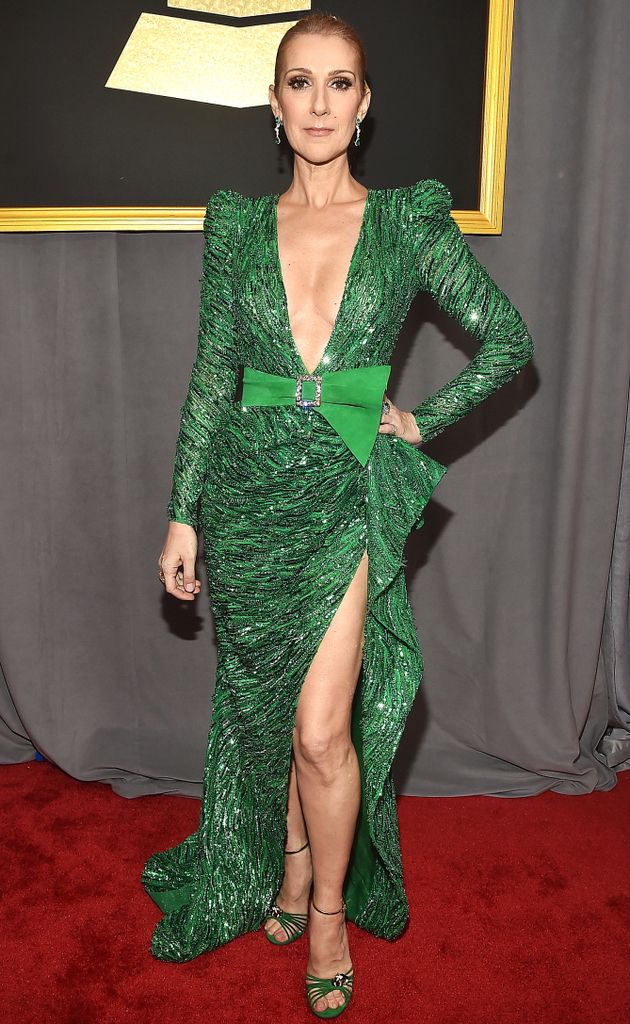 CELINE DION
It's a pretty green, but the dress doesn't suit her.
And she should have worn her hair differently.



HEIDI KLUM
I don't care how great your legs look.
A dress shouldn't be this short.
It's a top without pants.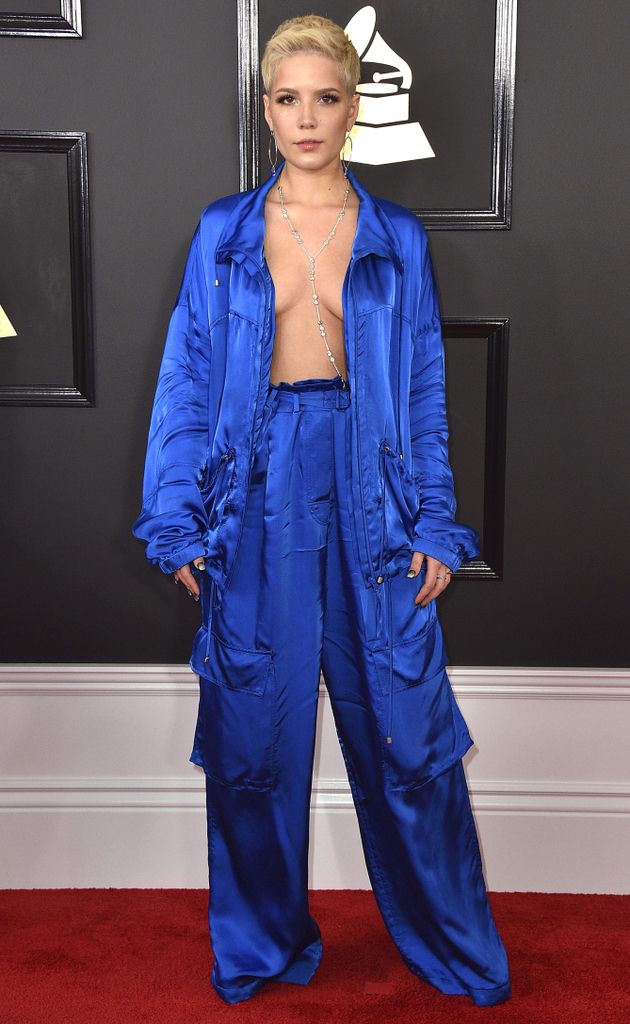 HALSEY
I have no words.
Well, I do have one.
Terrible!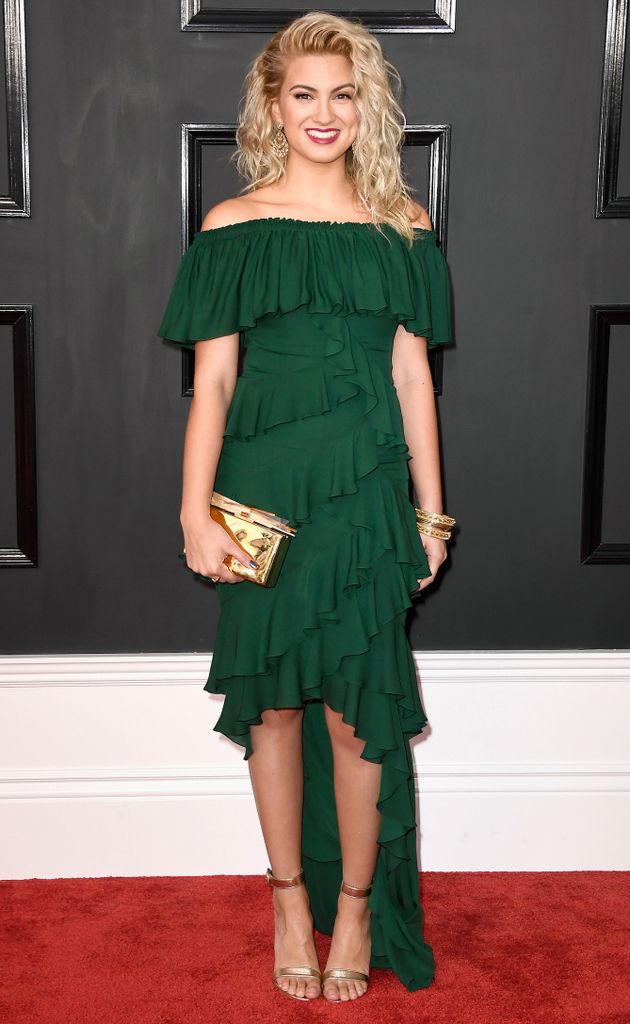 TORI KELLY
She looks fab in green.
So pretty!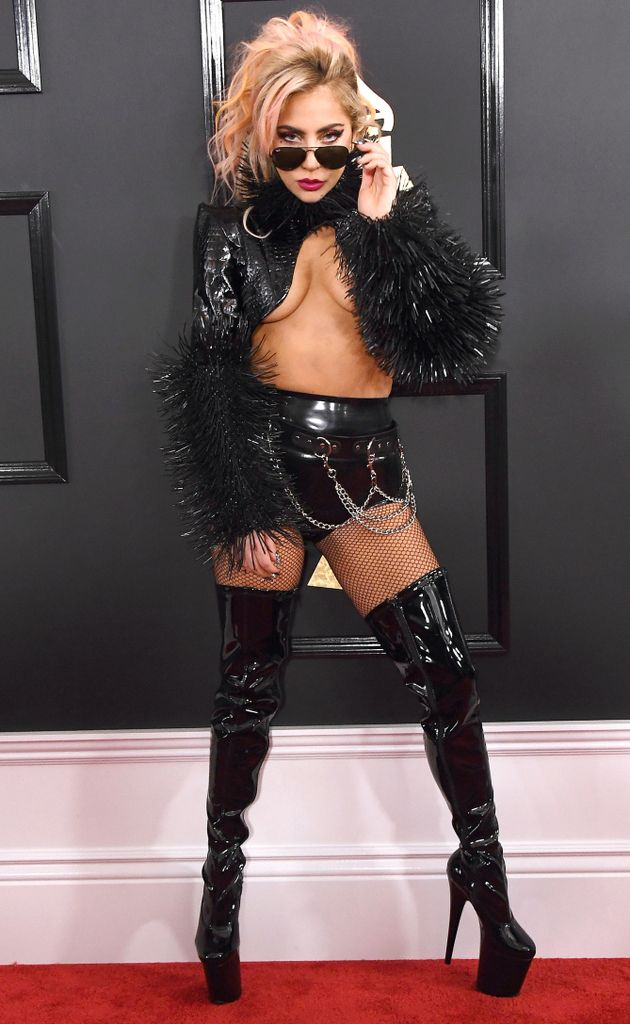 LADY GAGA
Yes, it's a bit much.
But it's Gaga.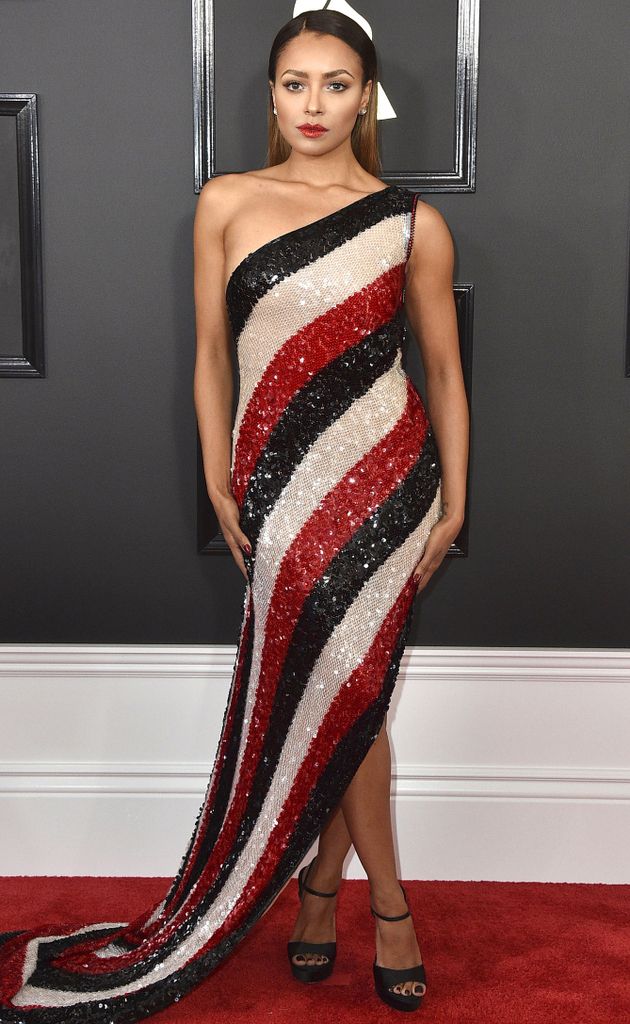 KAT GRAHAM
She usually wears dresses that are a bit out there.
I quite like this one.
Pretty.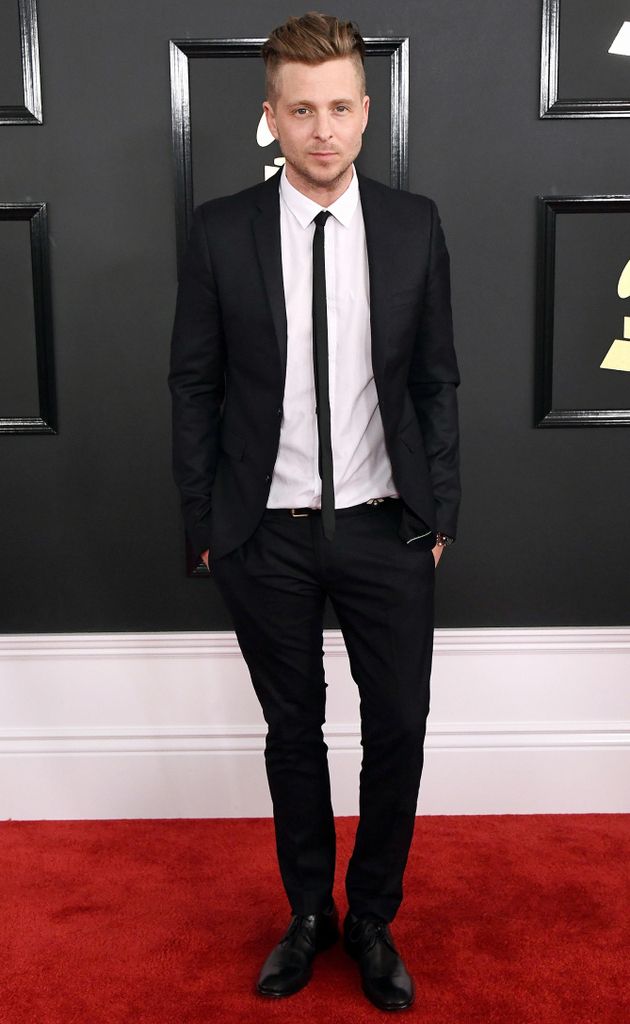 RYAN TEDDER
He's so cute.
And I love his voice.
But that tie is way too skinny.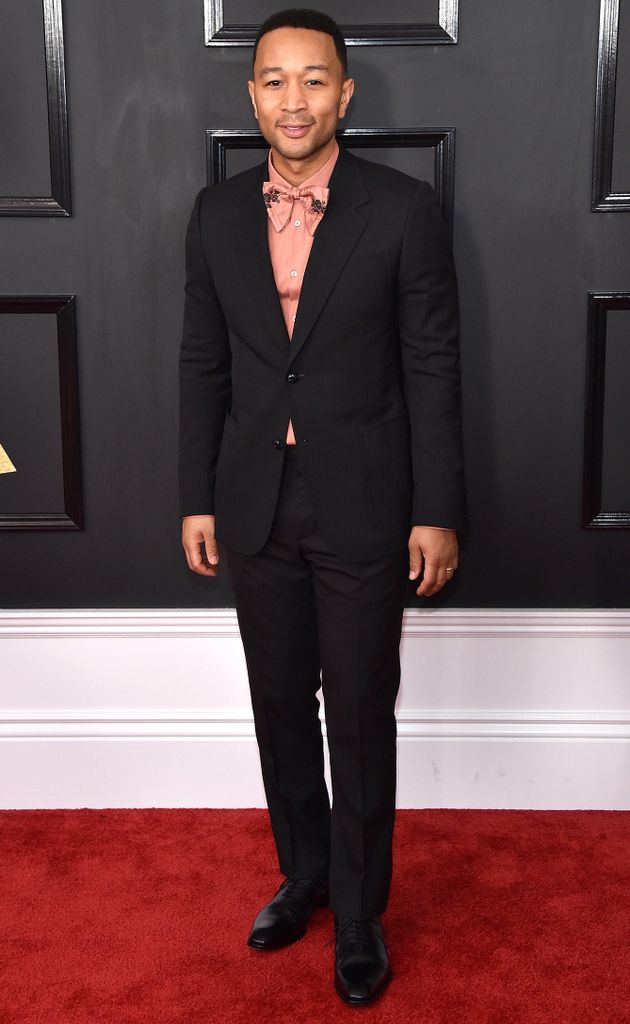 JOHN LEGEND
He looks good, but I'm not digging the matchy bow tie.



NICK JONAS
He looks ridiculous.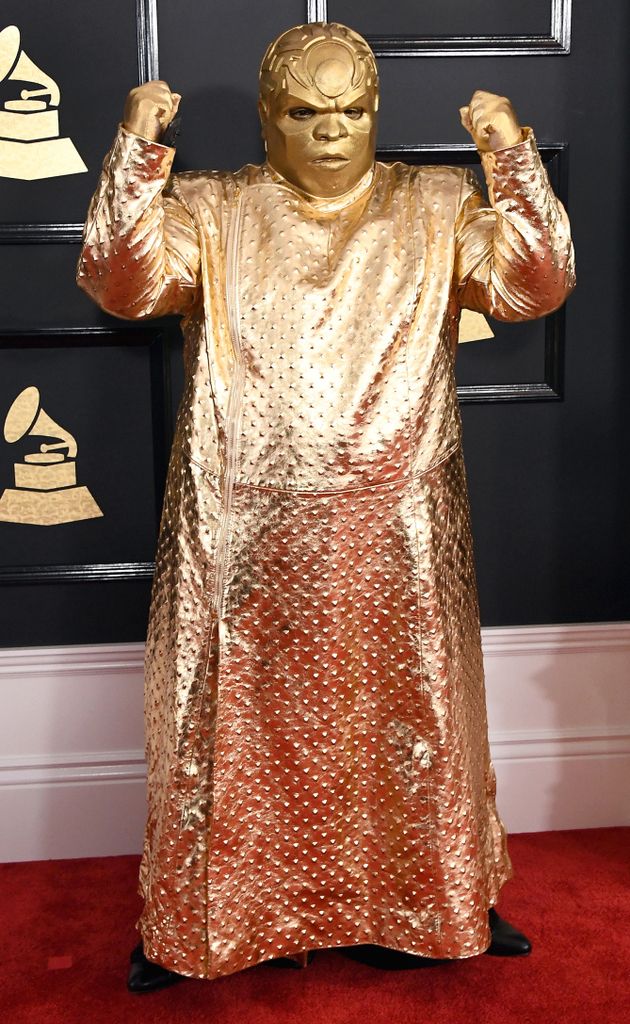 CEELO
He looks like a character from Star Trek.



CHARLI XCX
I don't like the dress, but she looks fab in red.



RIHANNA
It's not bad, but I don't love it.
I think it being a crop top ruins it for me.


images via People