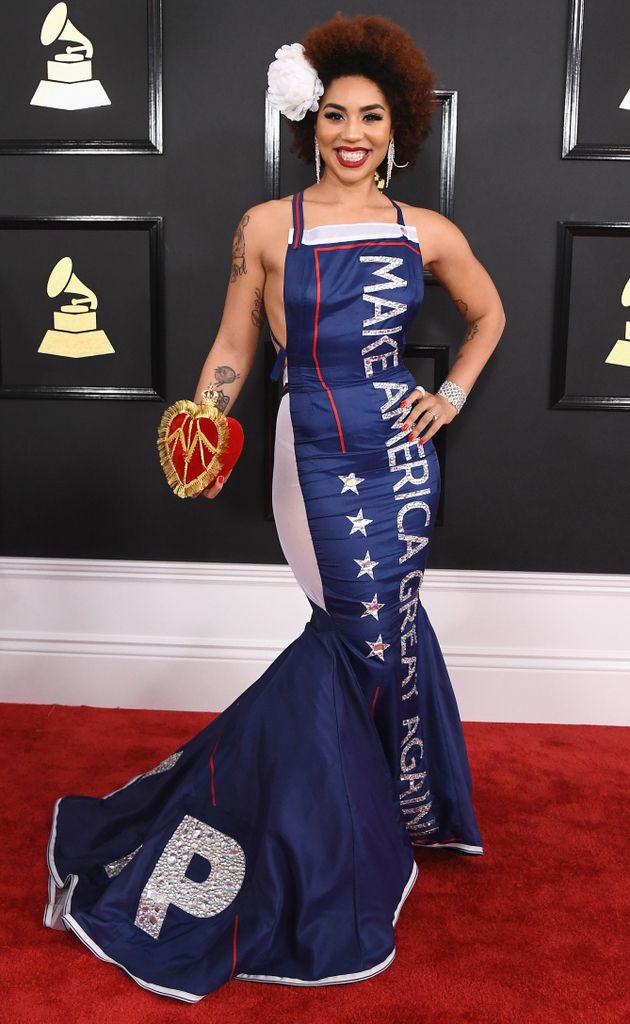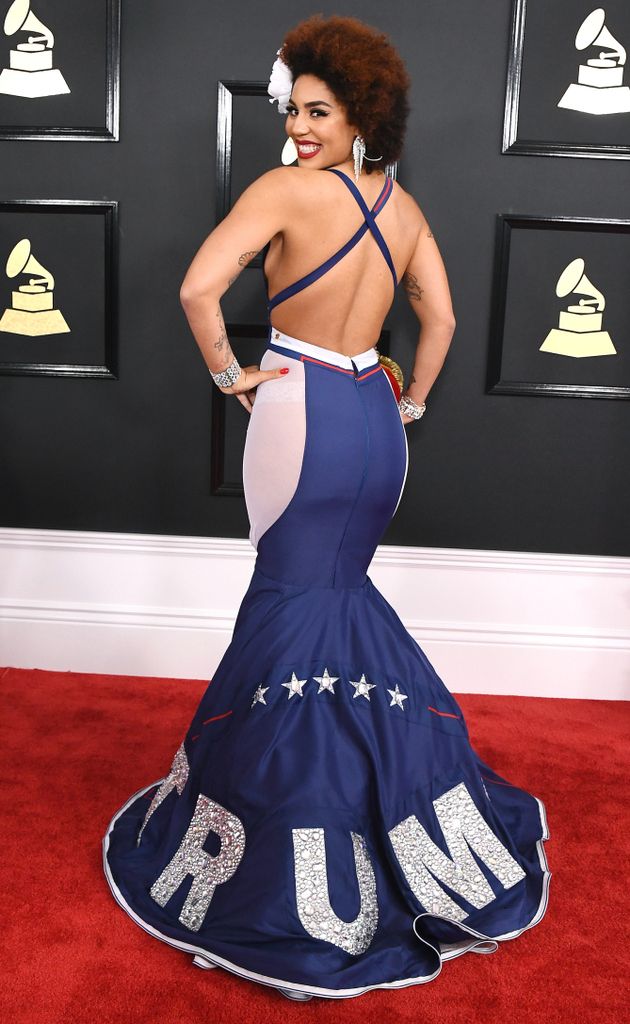 JOY VILLA
Girlfriend actually wore a Pro-Trump dress to the Grammys.
If it was a marketing ploy, it worked.
Her album sales are apparently way up today.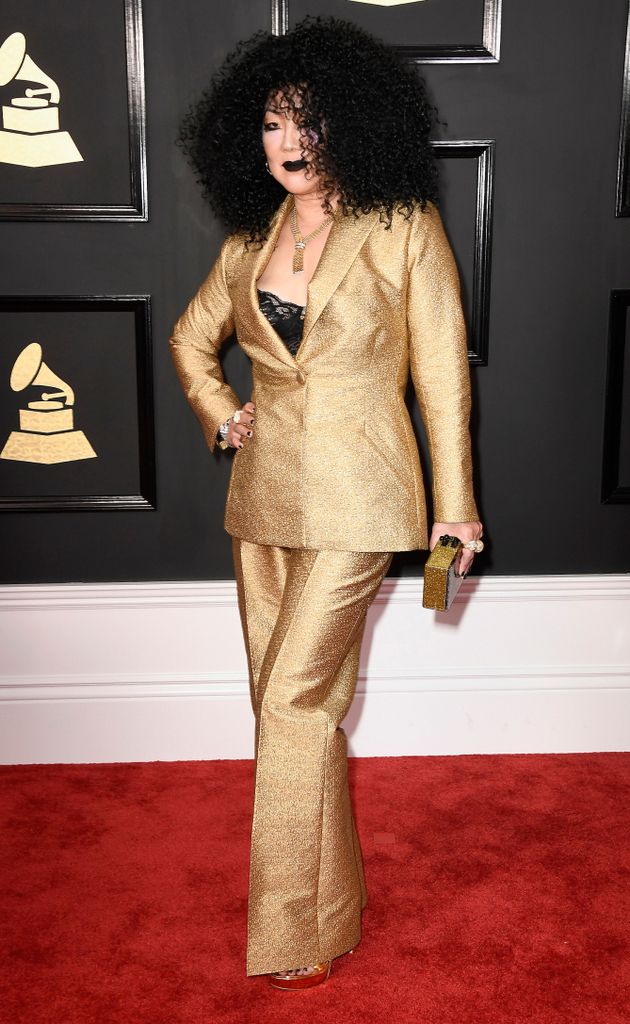 MARGARET CHO
I would never have recognized her if her name hadn't been under the photo.



MAREN MORRIS
1. I can't stop singing her song 80's Mercedes.
2. This could have been cute if it weren't missing part of the dress.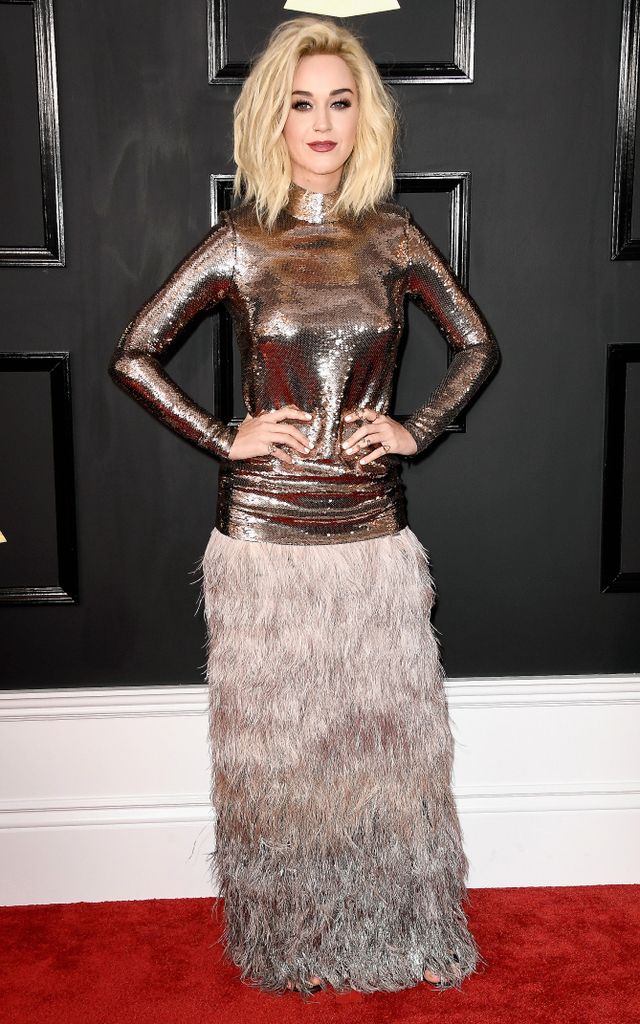 KATY PERRY
I like her blonde hair and makeup.
But the dress is horrid.



ELLE KING
Fun Fact: Her dad is comedian Rob Schneider.
Is it wrong of me to think the dress doesn't go with her tattoos?



GIRL CRUSH
I don't know who she is or what this is.
I mean, come on!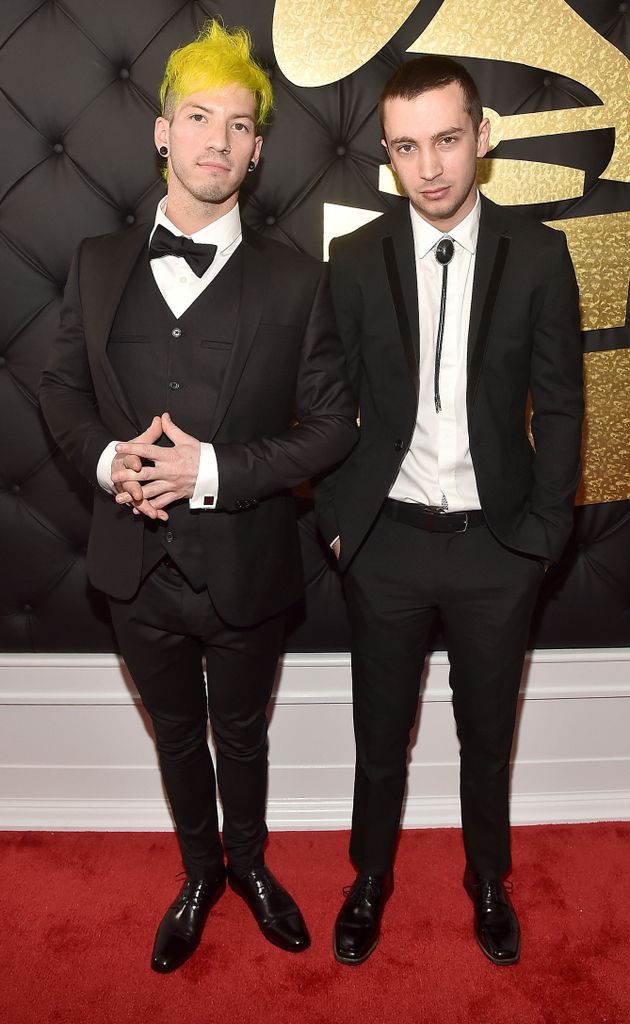 TWENTY ONE PILOTS
I like these guys a lot.
I'm taking my son to see them on March 4th.
It'll be his first concert.
We're both very excited.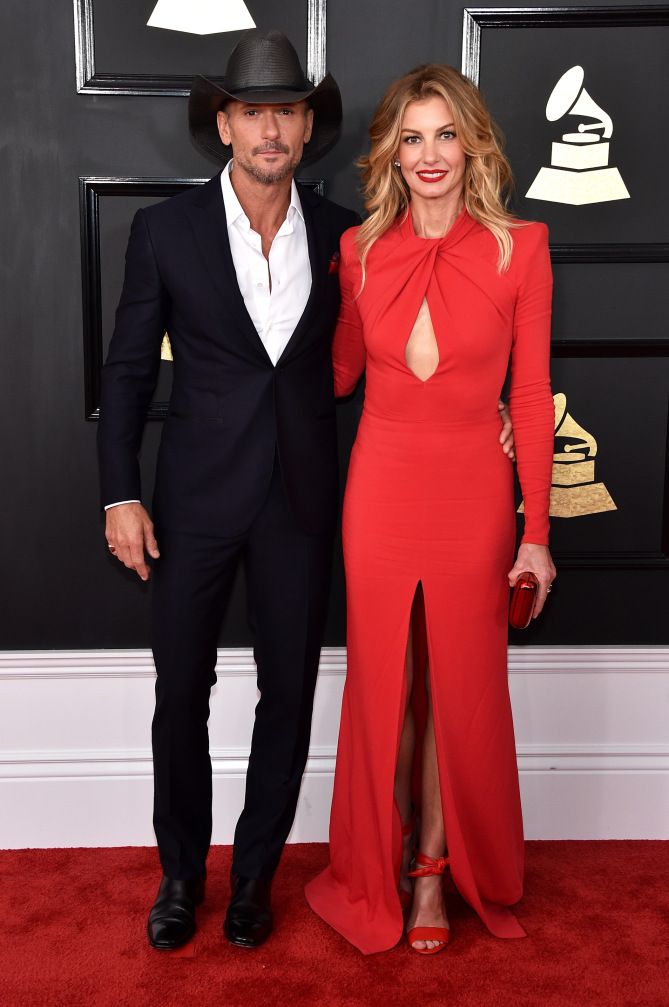 TIM McGRAW + FAITH HILL
They both look great.
I love her in red.



JAY-Z + BEYONCE
I like her dress, but would have liked it even more with less cleavage.


images via People